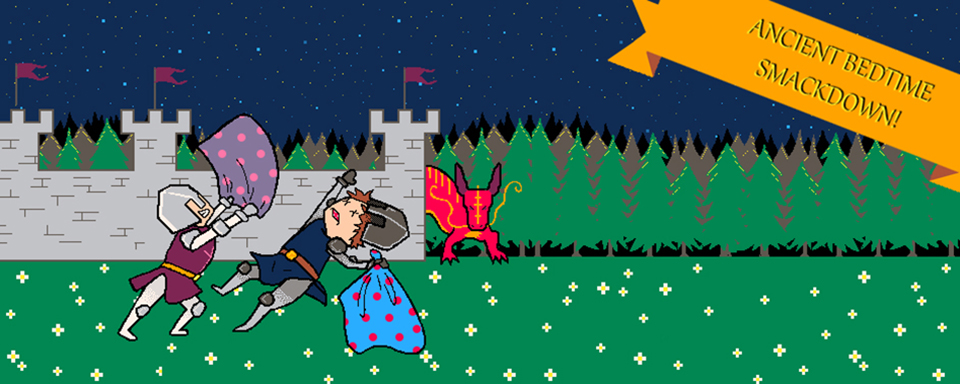 Ancient Bedtime Smackdown
The greatest pillow fight the world has ever seen!
Ancient Bedtime Smackdown is the first and only game with knights, a castle, a battle and a wonderfull, thrilling pillow fight in the whole world.
Defend your castle against evil knights, smack them down with your pillow or throw teddy bears at them.

Rebuild your castle wall an don't forget to heal yourself!
Comments
Log in with itch.io to leave a comment.
Best 8-Bit Game ever !!!
(ノ◕ヮ◕)ノ*:・゚✧
Easy to figure it out and very fun to play 👍